Tests for horses: Tobiano color
Usual turnaround time: 10 business days
1 test price: 45.00 $ without VAT
Price for 5+ tests: 41.00 $ without VAT
Related tests
Tobiano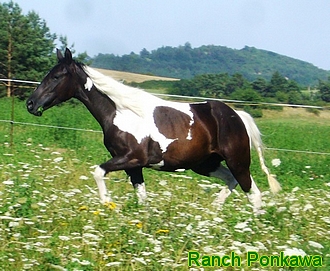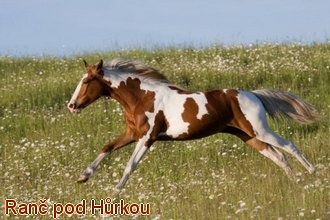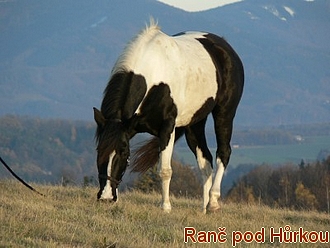 .
Tobiano colour pattern is characterized by any basic colour (black, brown, bay...) and vertically arranged large white spots crossing the back. White legs and hoofs are typical; multicoloured tail is frequent. Eyes are usually dark.
However, some tobiano horses may also be coloured with the basic colour with only minimum of white or vice versa they may be almost completely white with scarce remains of white. This colouring or pattern is present with a number of breeds. Besides American spotted breeds, it is common with ponies, draft horses and warmbloods.
T gene is responsible for tobiano colour pattern. Allele T is autosomally dominant gene; i.e., for the pattern to occur one T allele is sufficient.
.
Table of carrying the T allele:
TT

TN

NN

TT

TT - tobiano homozygot

TT - tobiano homozygot

TN - tobiano heterozygot

TN - tobiano heterozygot

TN

TT - tobiano homozygot

TN - tobiano heterozygot

TT - tobiano homozygot

TN - tobiano heterozygot

NN - not tobiano

TN - tobiano heterozygot

NN - not tobiano

NN

TN - tobiano heterozygot

TN - tobiano heterozygot

NN - not tobiano

NN - not tobiano
Result report preview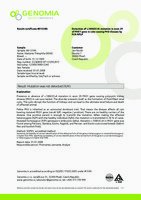 Usual turnaround time: 10 business days
1 test price: 45.00 $ without VAT
Price for 5+ tests: 41.00 $ without VAT